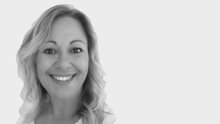 Having a background in Facilities Management for the New Zealand Defence Force, managing not only residential tenancies but also Boarding Houses, commercial leases and licences, large scale grazing and a Hostel, Diana has a wealth of experience to manage your investment.
With her reputation as being firm but fair, she particularly enjoys managing large blocks of units and the challenges that come with this. Make Diana your first choice to effectively manage and maximise the return on your asset.
Diana believes a proactive approach is the best way to deal with all aspects of property management, from rent arrears, tenant issues and maintenance.  Actively communicating and dealing with things before they become an issue.  She has also been a certified Methamphetamine sampler for nearly three years.
Get in touch with Diana today to discuss your property management needs.