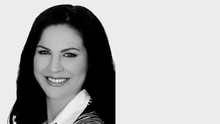 Jaimee Ward
Being highly motivated and results-driven, with an empathetic nature, energetic personality and the ability to build rapport with people easily has seen Jaimee's career grow from strength to strength over her 5 years in real estate.
She has a proven record of sales successes with strong repeat and referral business an endorsement of her excellent service.
Jaimee combines effective communication skills and expert product knowledge with a passion for property, allowing her to identify opportunities and deliver client the best possible outcomes.
For an honest, transparent real estate service from a salesperson with genuine integrity, call Jaimee today!!!