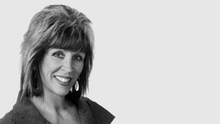 After working with another Hamilton Real estate company for approximately 11 years, I decided that a change was needed and I was on the look out for a company who could offer  commitment to my business, and provide a supportive environment and a friendly respectful work place.
I started my search and after serious deliberation,  I chose Ray White. I landed myself at my very first Monday morning meeting on the dot of 9.00am on the 15th of July 2013 and can honestly say that I have never looked back. Great company branding within the world wide Ray White group along with superior targeted online marketing is proven by the results that we achieve.  The fact that my long term business has grown beyond expectation within a short space of time, tells me that I am definitely in the right place.
I like to think of myself as a 'solution provider'. I entered the real estate industry approximately 14 years ago and my passion for people and a compulsion to provide the best service possible are the main ingredients to my on going business success. Upholding good relationships built on a strong foundation of understanding and respect and constantly striving to maintain my very high standards for the benefit of my clients is paramount to me. If you are thinking of selling and expect your salesperson to be honest at all cost, to have integrity, to be trustworthy and polite along with offering you superior marketing and selling techniques contributing to a successful outcome, then why wouldn't you choose me? Whether your goals are big or small, I look forward to an opportunity to meet with you for a chat or to tailor make a marketing package to suit you personally.