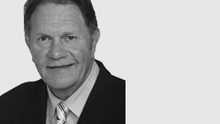 With an exceptional eye for detail and eighteen years experience in property management, Les is an absolute asset to Ray White Property Management when inspecting properties, assessing maintenance issues and finding that middle ground and a balance medium between both landlords and tenants.
Les has been with the Ray White Property Management team which consist of four administrator staff and nine Property Managers for the last twelve years. Les feels that the most important aspect of being a Property Manager is communication and believes this is the best way to work with both tenants and landlords.
Les is highly motivated, professional and committed to give the best service to landlords because as a homeowner and landlord himself he appreciates the need to take care of what is for most of us our biggest assets. Les has a number of ex tenant's who are now landlords themselves and entrust Les to now take care of their properties.
Les is happy to answer any inquires or questions you may have.
TESTIMONIALS
To Whom It May Concern:
Les Jepson – Property Manager, Ray White Real Estate, Hamilton
As landlords who use the services of Ray White Property Management and Les Jepson, we highly recommend Les as a property manager. Les has kept the tenants in our flats at a standard that has make our ownership easy. His service and communication to us is very good, and we will use Les' services again if required.
OWEN & CAROL BAKER
Les has (for a number of years now), and continues, to provide extremely professional and courteous property management services for us. We have two properties in Hamilton – one in Enderley and one in Carlson. We also trust his advice to use when changing tenants – which happens from time to time – in terms of selecting the tenants and rental prices. We have come to find the changing of tenants to be as painless as it can possibly be, and I'm sure it would be a more difficult task (and costly exercise) without Les' support. I'm not sure what more I can say, other than to thank Les again for his service to us. Hope you and your team have a great Christmas.
WARREN & LINDA McIVER
Dear Mr Jepson
I would like to express my appreciation and thanks to you and the owners for the prompt way in which maintenance/repair issues have been dealt with. Everything I have had concerns about has been dealt with quickly and efficiently, and this is very much appreciated.
Thank you again
BILLIE PUHIPUHI