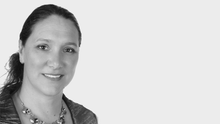 I am a Hamilton girl born and bred and live on a small lifestyle block just out of Hamilton. I have a passion for bonsai trees/gardening/scuba diving in my downtime.   I have always loved working with people and bring enthusiasm and energy to everything I do.  I have a great sense of humour and I will have an open, honest approach with helping you sell your home, get a foot on the property ladder with your first home, or to help you buy your forever dream home!
My background is Product Training and Consultancy and I love the challenge of helping people achieve their goals/dreams.  I believe in a step-by-step methodical approach to selling and marketing, and I will always give you the facts in straight-forward language.  I believe good communication is the key to building great working relationships, and I will be keeping you updated every step of the way.
I promise to give you friendly efficient service with your needs being paramount throughout the whole process.  I'm looking forward to having the opportunity to work with you.
Agent Reviews
Mata Davie Trust

I purchased the house through my own agent from another company, Renee was really helpful during the negotiating period for the price of the house, however there were times when I had to arrange things that I felt she should have, such as pre-settlement walk through of the house etc. Also when the house actually settled she didn't actually meet me at the house, she just gave me the code for the front door, or I thought she might pop in the next day to see me at the house, I would think after spending $557,000 with array White that at the very least I would have received a card wishing me luck with the new house, but I didn't get a thing, which to be honest was a little disappointing, ecspecially when the agent from the other company acting on my behalf gave me a gift. Something Renee might want to think about, even a card wishing you well in your new house goes along way.