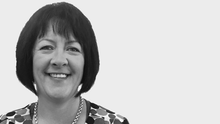 Buying or Selling? You need a realtor who is Enthusiastic, Empathetic, Energetic........
For a positive outcome, give me a call anytime on 021 894 121.
"Success in Real Estate comes through communication and service".
Having been in the industry for twelve years I'm passionate about the business and a consumate negotiator. I am also Hamilton's first and only woman auctioneer and would be happy to advise you on the point of difference with the auction process which of course is just one method of marketing.
I look forward to working with you in the future. Please see below some of my past clients' feedback on their experience.
"Allow me to say you inspire confidence and your integrity is a shining example which could be emulated by others in the real estate industry.  In upshot, we are confident our property realised its full potential at Auction in today's market conditions".
Roy Burke
"We were in the UK when the sale and purchase went uncondtional and Roslyn managed the process without any dramas.  Roslyn liaised well with surveyours, lawyers and tradesmen which certainly reduced the pressure on us.  The success of our sale and purchase in a depressed housing market was largely due to Roslyn's determination and talent for the job.  We are very grateful for her hard work on our behalf and recommend her without hesitation".
Jim Brooker and Fleur Bartley
"In a tough market, were were able to sell our home with the help of Roslyn.  She guided us in many ways, from decor to contract!  We appreciated the time and effort she willingly put into our greatest asset, and are thankful for her perserverance and honesty".
Kelly Morrissey
"I was very pleased with the price you obtained for me, and incidentally relate well to the buyers whom I have met a couple of times".
Judy Ferri
"We have recently sold and bought our homes with Roslyn and found her to be awesome to deal with.  Nothing was ever a problem for her and she went that extra mile for us to market our home.  We would thoroughly recommend her to anyone selling or buying, she will certainly look after your needs".
Ross & Heather Gedge
"Roslyn made the whole process of finding and buying a property much less onerous than I had experienced"
Graham Saunders
"We are pleased to report that your service was most professional.  You worked hard to get our property sold.  Your continual communciation with us throughout the entire process was much appreciated".
Llana & David Heron
"Your advice to take the property to auction was appreciated.  We believe that had the propety not been taken through the Auction process, it would not have received the attention from potential buyers that it did, and would not have sold so quickly"
Leona & Graham Smith
"Recently we got Roslyn to sell the house of my fathers estate.  During the process we were kept fully updated and felt that Roslyn was genuinely working on our behalf.  So on behalf of the family thank you very much Roslyn".
Don Fuller
"She helped make the house buying process straight forward and simple.  We would definitely recommend her services to others".
Simon and Jenny Hirst
"This is our first home buying experence and were are very lucky to have Roslyn to guide us through unknown terriitory.  Roslyn is savvy, personable and knowledgeable and gave us very good and sound advice on who to call, and the reports that needed doing on the house.  To reiterate, we are nothing but pleased with Roslyn and her expertise and we recommend her to everyone".
Kim & Dan Wilson
Roslyn is sincere, professional, friendly and considerate. She does what she says she will. She has a sunny demeanour and laughs cheerily. She takes time to walk through documentation, giving clear explanations and checking for understanding.
Mrs Newport
Roslyn was great to work with when I sold my house which enabled me to move on to Retirement. Her expertise, experience and wonderful support made it a very easy experience. Roslyn has also been amazing with helpful advice even after my house was sold. I can thoroughly recommend her efficient and friendly service if you are looking to sell your property.
Robyn Culpan
Because she is a very friendly and likeable person, who made the purchase a lot easier in this "hot" market which could easily become very stressful
Andy MacKie
She is genuine and walks the talk
Cathy Barklay
We have just commissioned Rosslyn to manage the sale of two properties for us.  Both were at different parts of the market with our family home at the upper end and a rental property in Seddon Road.  We were after stress free and that is what we got.  The marketing strategies were well planned and carried out.
We felt so relaxed that we signed up the day before we left for a two week overseas family holiday and returned to a professionally run campaign leading to two sales that were smoothly run and with everyone happy.  Communication was always well executed with problems and queries smartly attended to and managed.
Anne Hall
Very professional. gave good advice on the current market.
Susan
Roslyn worked as our agent from December 2013 until May 2014, when she successfully found a buyer for our property. Being overseas vendors, we were looking for someone who had good knowledge of the current market as well as the area our property was located. Roslyn was well versed in both. Via email, she provided us with a fair and reasonable appraisal of our property as well as relevant documentation pertaining to selling a house in the current market. All of this was done in a timely fashion. Roslyn worked with our tenant at the time and arranged open homes to promote the property. She also advertised the property on the Ray White website. Our tenant had no complaints about the way Roslyn worked during this time. We came back to New Zealand for a few weeks in March to renovate the property. Roslyn was most supportive of us during this process and continued to work to promote the property until the renovations were completed. During this time, she procured a buyer and was successful in negotiating a sale. We found Roslyn to be personable, well organised and supportive in the selling of our property.  She is a communicative agent and up front about the current market and what a potential buyer is looking for in a property. We would like to thank Roslyn for her work and wouldn't hesitate to recommend her to someone looking to sell their home.
Jo and Jake Croall.