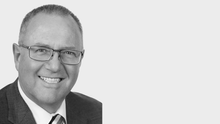 Vaughan has lived and worked for the last 13 years in Hamilton and the Waikato. He enjoys living in the area and the many activities it has to offer and has found the people to be warm and friendly.
Vaughan is a people and family oriented person with strong ethics and family values.  
As an experienced people manager and senior tutor for the past 10 years, Vaughan has enjoyed helping young people gain valued qualifications in their chosen field and assisting them with their future careers.
Vaughan is big picture thinker with the ability to convert that big picture into workable details, a valuable skill when it comes to developing a successful marketing strategy.
Whether you are in the market to buy or sell a family home or an investment property, perhaps you're a first-time buyer or have been through the sales process on numerous occasions, Vaughan and the Ray White team have the marketing solutions and properties to meet your requirements.