Supreme Summer Marketing Special – CURRENTLY ON OFFER!
When you list your property with Ray White Hamilton, we not only deliver you with a smooth sales process and exceptional sales results, we also have on offer, our superior marketing package with a list of free upgrades to kick start your property into this summer season!
In the digital age, buyers become more aware of a new listing very quickly with technology always enhancing. It's also become easier to refine results to what buyers are specifically looking for, making the buying process more efficient in todays time. With technology comes increased exposure to your property therefore creates more interest within the current market and can ultimately impact the price.
Have your property stand out with Ray White's superior marketing packages designed to get your property in front of more buyers. Find out more about our Supreme Summer Marketing package
we currently have running today.
Reaching the Digital Market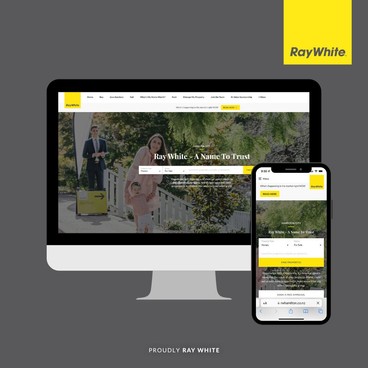 All included web platforms:
Ray White network sites: raywhite.co.nz, rwhamilton.co.nz
Trade Me.co.nz
Realestate.co.nz
OneRoof.co.nz
Homes.co.nz
Realestate.co.nz
Juwai.com (China based buyers)
Hougarden.com (Chinese speaking NZ based buyers)
Videopunch
Social media platforms – Ray White New Zealand, Ray White Hamilton (Facebook, Instagram)
Google Ads – BeSeen Campaign
Core Marketing Products
Signboards
Our 1200 x 1800 signboards are what we place in front of a property. It is imperative to us that we maximise the enquiry and interest in your property. Our specially designed picture boards allow the public and potential buyers to have a quick insight into some details and images of your property, and this is on show 24 hours a day, 7 days a week.
Stockboards
Our generic stockboards have been carefully designed to capture the local buyer. This allows the public and the local buyer to know that your property is on the market with our vibrant yellow boards.
Brochures
Available at all open homes and upon request online, our professionally created brochures provide a detailed insight into your property accompanied by various images, easy to pass on to others to get the word out or as a reminder to previous open home attendees.
DLE Flyers
Our professionally designed DLE flyers allows the local neighborhood to find out that a property near them has just been listed or sold, with our agents personally flyer dropping these into mailboxes across the town. Gaining exposure within the local neighborhood is a great way to have your property marketed as it gets the word out within the community.
Window Display
Located in the heart of Hamilton Central, passers-by can view your property in our fully lit window display 24 hours a day, 7 days a week. With significant foot traffic, and many local amenities near our office, this will most certainly get your property more exposure which can lead to an increased number of enquiries.
Professional Photos
Our professional photographers will meticulously capture the essence of your property. As well as aerial photography which helps potential buyers understand the local amenities that are close to your property and a birds eye view image showing the full land area.
Interested to find out more? Contact our sales team today by simply filling out the form below and we will be in touch.